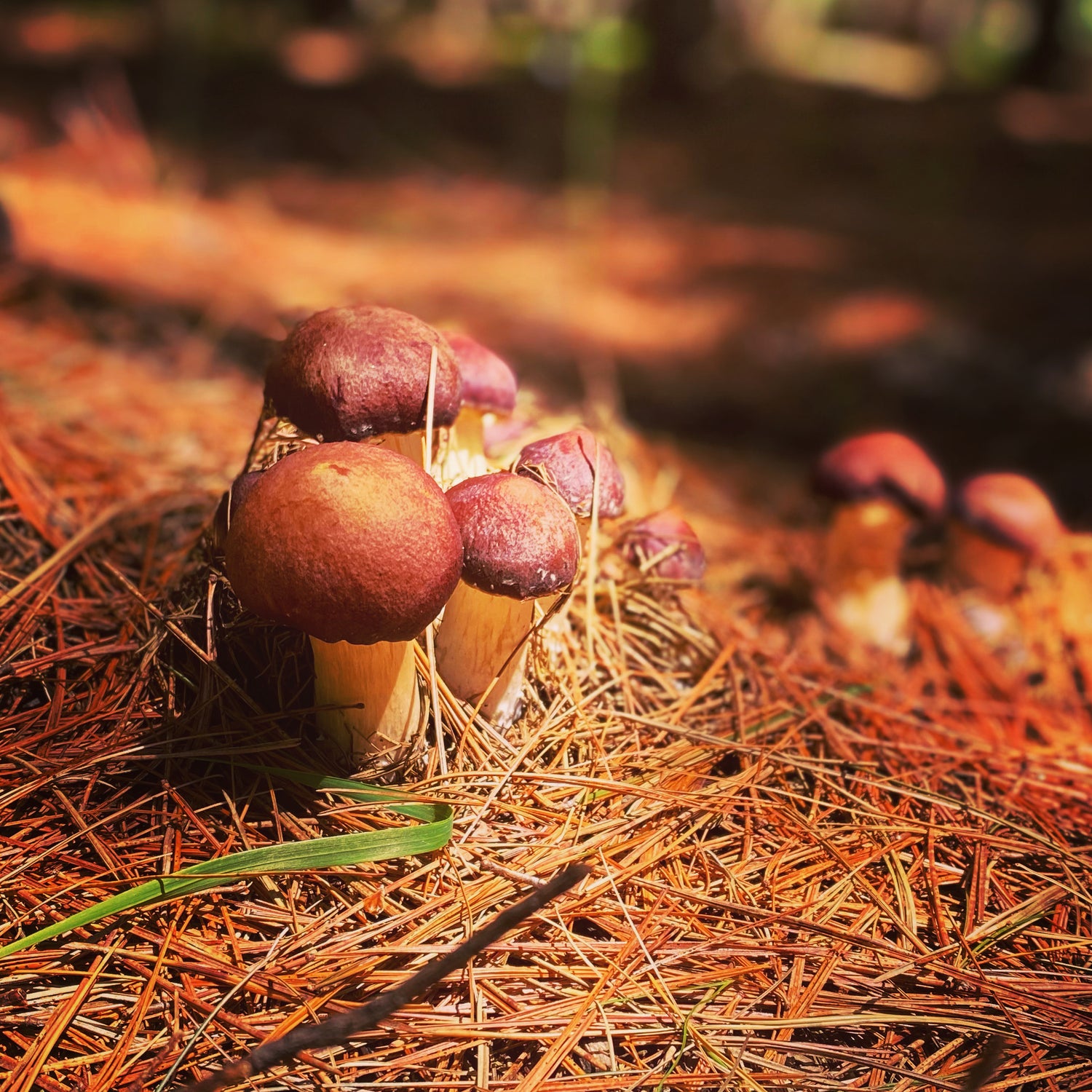 Nutrient dense food source
Mushrooms are a high protein and phosphorus food source that can produce up to 9 lbs of food per square foot annually. Deer have always eaten mushrooms for their nutritional value, and we've developed a way to build mushroom food plots in forest areas to help wildlife and hunters.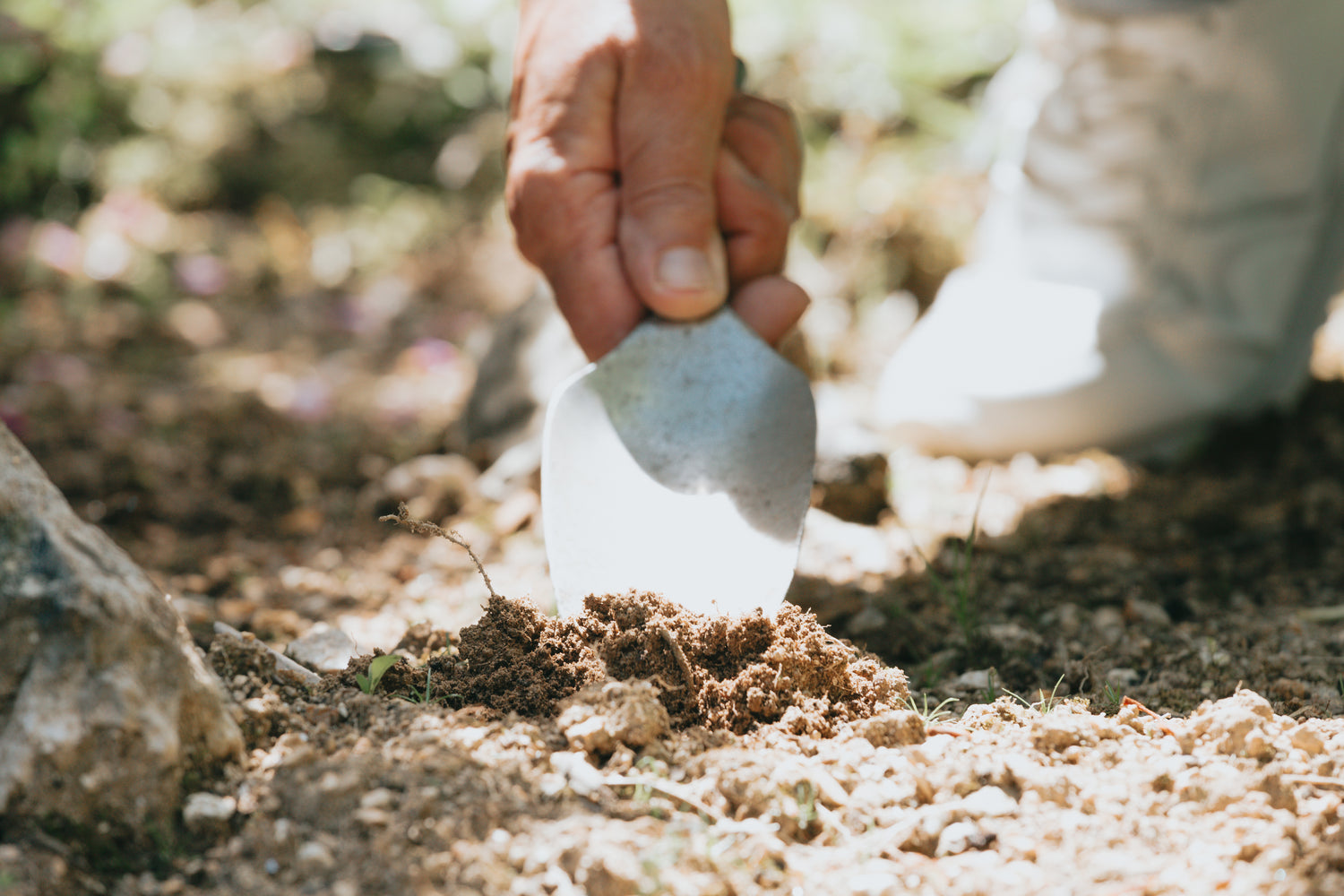 Creates healthy soil
Over time, mushrooms will break down the food plot and create beautiful healthy soil, helping to restore your land.
No chemicals necessary
The only ingredients to go into your mushroom food plot are wood chips, possibly straw, and mycohabitat mushroom spawn. No herbicides, pesticides, or soil additives are necessary to grow mushrooms.
Complements traditional food plots
Mushroom food plots provide alternative nutrients than plants used in traditional food plots can provide, and having both types of food plots available can make your property a deer food destination.
Heavy Machinery not required
Mushrooms grow best in shaded areas, and removal of trees, stumps, and other large forest growth is not required. Removing unwanted vegetation with a lawnmower or heavy rake is all that's required to start your mushroom food plot.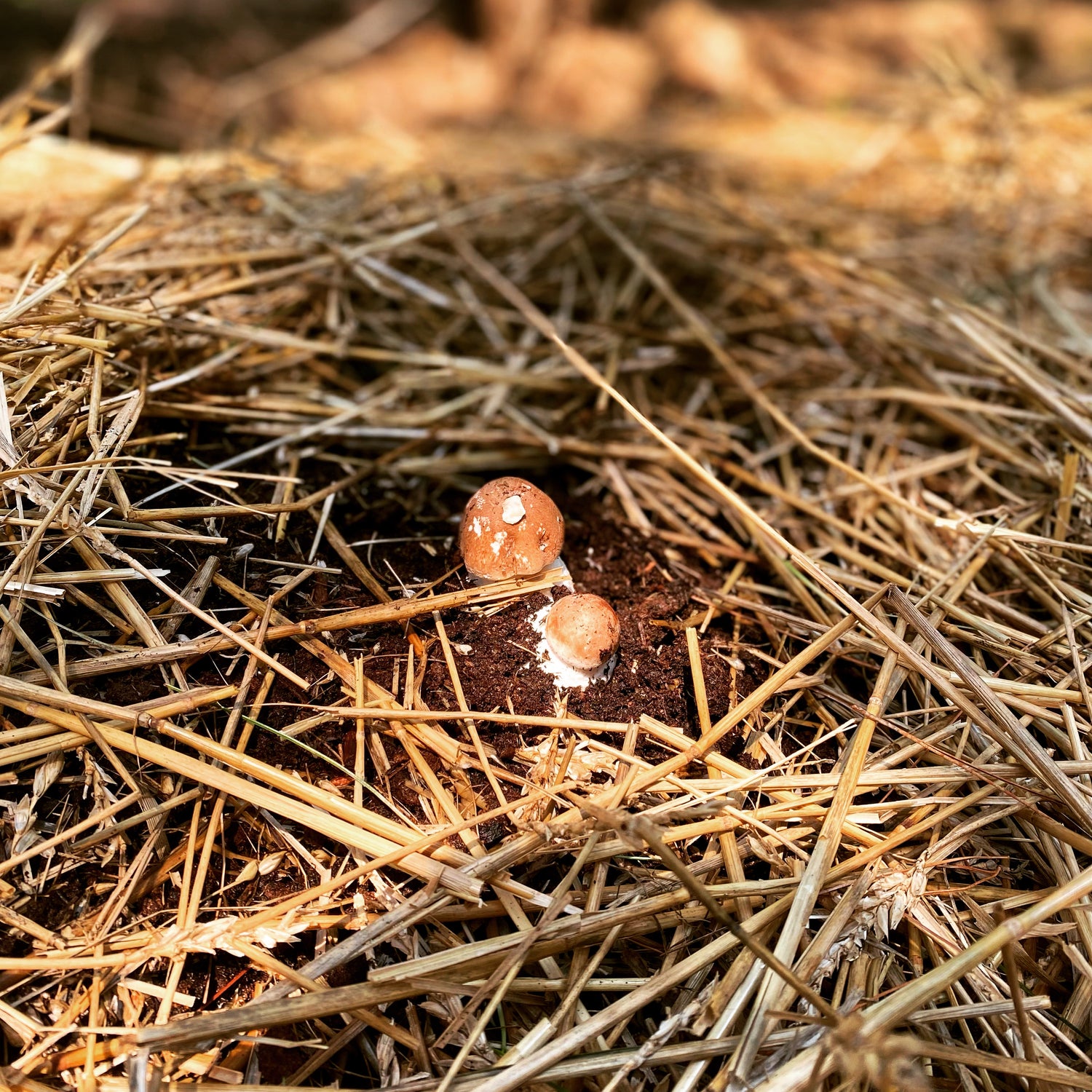 Annual growth with minimal upkeep
All that's required to keep your mushroom food plot growing for years is to add wood chips annually, and ideally add more mycohabitat mushroom spawn. Mushrooms will grow more plentiful after 1 or more years in the ground, with very minimal time and expense.
Supporting Research
"Mushrooms…often dominate the diets in the late summer and fall in forested areas of North America and throughout the year in the southeastern US.  Mushrooms are particularly high in protein (16-19%)phosphorus (average .75%) and potassium (average 2%).  They are a highly nutritious food in late season when other native forages may marginally meet basal nutrient requirements of ungulates"